The one thing people want to do when on vacation is to have fun! People find their selves saying this when planning their trip, but the funny thing is, when asked what they mean by that, they don't know! However, we can't blame them. You can't confine fun in one category. We believe that in order for someone to truly enjoy London, they need to try everything or in other words, they need to get the full experience and have fun in London. Our duty is to help you realize how to do just that, have fun in London!
What's a city without its culture?
London is absolutely beautiful! Even if you don't particularly enjoy sightseeing, you will find yourself drawn to explore, and let's be honest… No one can truly consider vacations whole, without a little cultural tour. When in London, one cannot resist visiting landmarks such as the Big Ben, London Eye, British Museum, River Thames, the Churchill War Rooms Tour, Tower Bridge, and the breathtaking Buckingham Palace. They give London its flair and make the city authentic with the rich history behind it. Who wouldn't want to be a part of that?
It's always about the food!
It is no secret that London is the house to some of the best restaurants worldwide, and it also has an amazing versatility when it comes to that, but if you want to enjoy food on a not so traditional manner, we have a proposition for you. We present the Borough Market. Although it may not be the cheapest, it will definitely be a truly unique experience, seeing as the quality of the products, foods, and drinks is outstanding. There is something there for everyone and you are sure to leave satisfied. It is also easy to find, as it is situated near the London Bridge, a testimony to its excellent location.
Let's have fun in London & spill the Tea!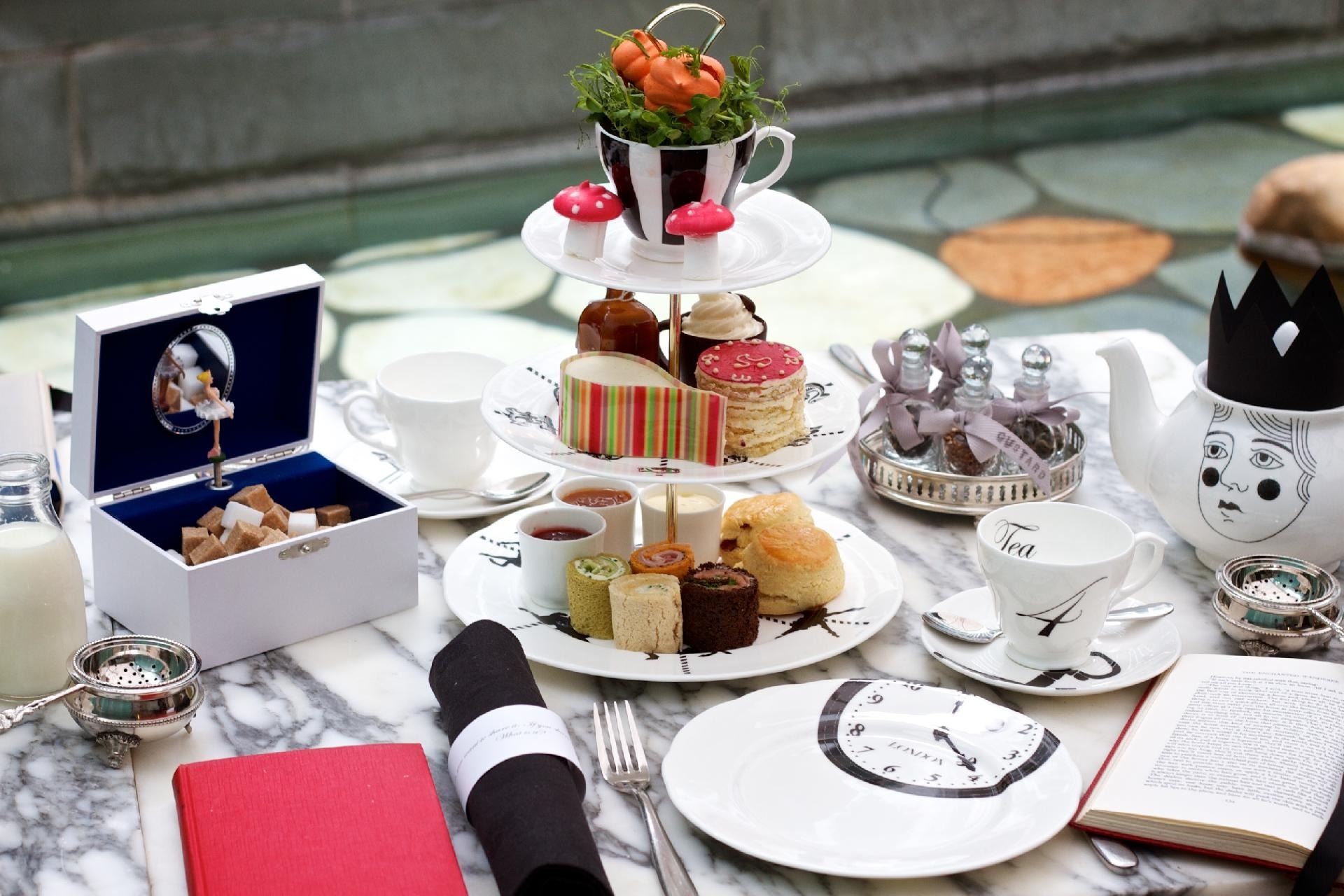 The number of jokes that have been circulating over this matter, have created this odd stereotype which spread so quickly, to the point that if you even meet a brit, you can't help but think of tea. Although no harm can come from that, seeing as they have managed to turn 'tea time', into one of the most important parts of their day. Despite them having a vast variety of choices, they have managed to turn it into such a sophisticated trend by accompanying it with confections and amazing desserts! Some of the best places you can enjoy a cup of tea are "The Ritz" if you want to enjoy a good old-fashioned tea time, "The Langham" for families with children, "Sosharu" for those who wish to try something different, and many other choices such as "Mondrian London", "The English Tea Room", "Mad Hatters Afternoon Tea" etc.
London Nightlife
Something that people know how to do very well in London, especially the youth, is to party. Thankfully London has no shortage of hot spots to do so. Like we said, fun in London is very easy to find, especially because it has some of the most exclusive clubs to date. There are many places to choose from, but if you want to really enjoy your night and go all out, we advise clubs like Cirque le Soir, Libertine, Tonteria, Mahiki and so on. Here, you are not only promised music and dancing, but you are also promised a show taking as an example Cirque le Soir, where you can find circus acts and dance troops. These guys do not mess around. For more information on let's have fun in London or reservations, you can always contact us at London Night Guide or Club Bookers London.
FOR MORE INFORMATION PLEASE CONTACT US DIRECTLY
+44 752 352 8885
+44 752 352 8885