TOY ROOM GUESTLIST INFORMATION

Get on Guestlist

Reserve a Table
Toy Room London is one of the most high end and stylish clubs located in Mayfair, London. The Italian-inspired club is exclusive to its members and has a capacity of 180 persons only. In order to get in, members need to sign up for a guestlist to join the rest of the group of party goers. Among the famous celebrities who have partied in the stylish club are Nicole Scherzinger, who is an ambassador of the club, Usain Bolt, Harry Styles, and Jessie J.

WHATSAPP US
Guestlist & Table Bookings

Toy Room London Details
Toy Room Address
Toy Room is among the many expensive and exclusive clubs in Mayfair area but it is one of the places a lot wants to explore. It is situated at the heart of Mayfair, which is a good location for clubs and businesses alike. It is located at 9 Swallow St., Mayfair, W1B 4DE London, UK, which is around Bently's Oyster Bar & Grill, Restaurant Yoshino and malta High Commission building. More Info…
Toy Room London Dress Code
Guests who are listed for the night must, in all means, wear appropriate clothing set by Toy Room's management– and that is Smart Dress. Smart Dress means trousers, casual polo and smart shoes for men and elegant, short dresses and heels for the ladies. This means no sandals, no jeans and no t-shirts. If you want to party with the selected group, following the dress code will have to come first as the security is very strict and the lucky ones who get to come in are handpicked only. More Info…
Toy Room Music Type
Toy Room London sticks to their Hip Hop and RnB theme which many celebrities and ordinary individuals seem to love. One of the Toy Room ambassadors, Nicole Scherzinger, is a huge contributor as to why Hollywood celebrities such as Usain Bolt, Harry Styles, Jessy J, Lindsay Lohan, Mollie King, Lucy Watson and Pixie Lott keep on coming back to party.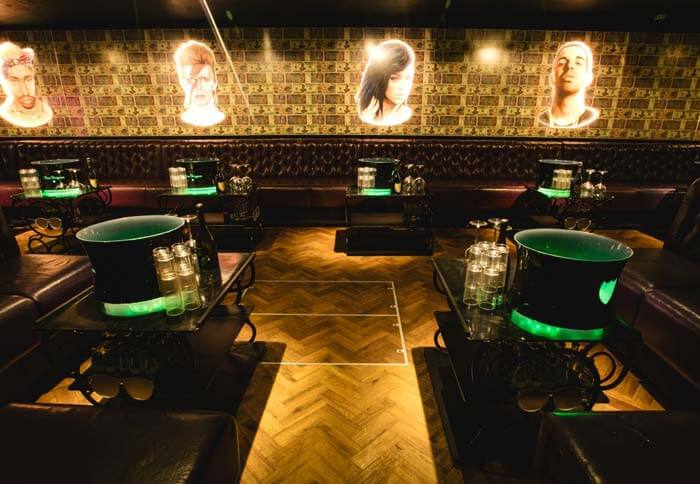 Toy Room London Entry Price
Toy Room's exclusivity demands high prices for their door charge which is £20 for the ladies ad the standard submission and same price for the gentlemen for the entire evening. The women may have more advantage because they can get in for free if they arrive in the vicinity before 11 PM, if they're lucky enough. More Info…
Toy Room Interior
Toy Room London club is popularly known to have elegant and stylish interiors that compliment its exclusivity to their members. The wall panels are made of leather and brass studs which makes it look luxurious, mysterious and exciting at the same time. Its vibe is nothing less than a party hub for the elites.

Get on Guestlist

Reserve a Table
Toy Room videos
FOR MORE INFORMATION PLEASE CONTACT US DIRECTLY
+44 752 352 8885
+44 752 352 8885