WHATSAPP US
FREE BIRTHDAY PLANNER

Toy Room Birthday Packages
Your exclusive, intimate nightclub with stylish lounge area, hosting Hip Hop and R&B DJ nights – that's Toy Room! Located at 8-9 Argyll St., London, W1F 7TF, this club is very promising with its theme strictly highlighting Hip Hop and R&B! For the Hip Hop and R&B enthusiasts out there, this is something you should tick on your list! Check below for all infos on our Toy Room Birthday Packages.
So why not also you celebrate your special night at this club with our exclusive Toy Room Birthday Packages? Our Birthday packages at Toy Room London are exclusively available for groups that like to dress to impress and are all over 18 years of age.
Ladies, if you come before 11PM, you have a great chance to enter the club for free and without a door charge, whereas Gentlemen are charged £20, regardless. For Ladies who arrive 11PM onwards, a standard £20 is going to be charged. And Toy Room has all the right to refuse entries. That's so much to know about the Toy Room Entry Price! So make sure you plan ahead!
For our birthday packages at Toy Room London, we can arrange to have you and your friends on one of our promoter's tables inside the Club. On our hosting tables we serve complimentary drinks and make sure everyone is looked after.
Here is what we can offer for your VIP Birthday package at Toy Room London:
FREE VIP ENTRANCE FOR LADIES
ACCESS TO FREE VIP TABLE
COMPLIMENTARY DRINKS ON TABLE
*Only available for some clubs. Please contact us directly for availability.
Please bear in mind that this offers is not available at all times and that you have to apply for it. So kindly fill out our booking from below or get in touch with us via WhatsApp.
The majority of the group should be always female in order to get you on a free VIP table for your birthday party group. If the majority of the group is male a free table cannot be provided, and the group has to commit to a minimum spend.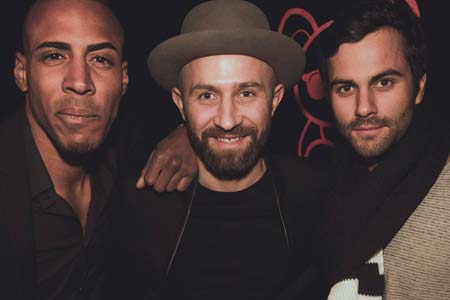 Of course we can also assist you with making a VIP table booking at Toy Room London. The minimum spend for a regular table starts at £1000. Be sure to check out the Toy Room Prices for drinks and bottles too.
There is only limited availability for our VIP Birthday Packages at London, so please make sure you get in touch in advance.

FOR MORE INFORMATION PLEASE CONTACT US DIRECTLY
+44 752 352 8885
+44 752 352 8885