Get on Guestlist

Reserve a Table
For the ones looking for an unforgettable experience, Scandal is the right place for you, just a few steps from Oxford Circus. Scandal Club offers a unique experience, with a very special crowd which always fits the Scandal Club Age criterion. You can find models, actors and famous people joining the Scandal Club Nightlife!
The Scandal Club Age minimum requirement is 21+. It is important you obey to the Scandal Club Age criterion and Scandal Club Dress Code if you want to join the outstanding performances there.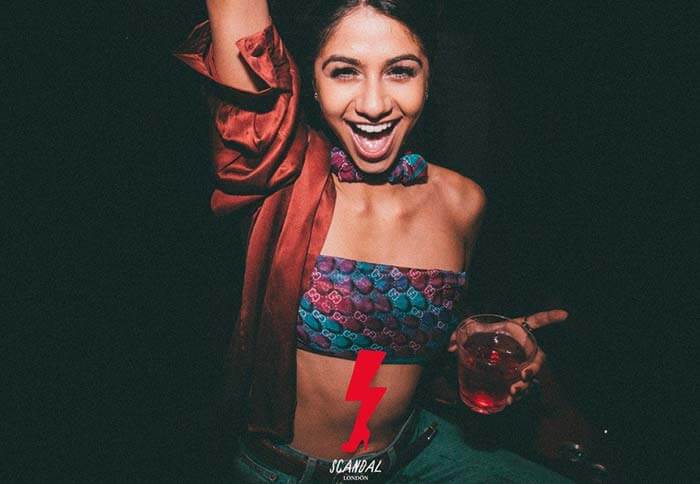 Prepare for a special and unique clientele as Scandal is a destination for the rich and famous, which party at the Elite Night Clubs of London. You don't want to miss the nights at Scandal so let's hope you will get in on Wednesdays, Fridays or Saturdays as the rest of the week is fully exclusive! And that is only possible if you are older than the minimum Scandal Club Age criterion.
Are you ready for the most amazing night of your life?
FOR MORE INFORMATION PLEASE CONTACT US DIRECTLY
+44 752 352 8885
+44 752 352 8885