WHATSAPP US
FREE BIRTHDAY PLANNER

Reign Birthday Packages
There is nothing similar to what Reign is here to offer. Let's welcome the first 'Show club' in London! There is no better place than to celebrate your birthday in London and the show takes place at Reign Club! Here is all you need to know about our Reign Birthday Packages.
Fancy celebrating your birthday at Reign Club? Then you are on the right path! We can definitely line you up to several Reign Birthday Package deals you surely won't regret!
On the night you choose, we can offer you a deal for a free host table where promoters will be around to assist you with complimentary drinks – depending on the size of the crowd you will be bringing in. We suggest to bring a crowd of women more than 12 ideally, and cakes and sparklers may also be arranged.
Just make sure that your crowd is all 18+ and all dressed to impress. Reign Club only allows smart casual and elegantly styled dresses and shoes as stated on their Dress Code policy at Reign Club Guestlist so make sure you abide so no inconvenience will happen on your end.
There are several things we can do for you with our Reign Birthday Packages. But kindly know that package deals are highly demanded and hence limited.
FREE VIP ENTRANCE FOR LADIES
ACCESS TO FREE VIP TABLE
COMPLIMENTARY DRINKS ON TABLE
*Only available for some clubs. Please contact us directly for availability.
In order to secure your package please fill out the form below or get in touch with us directly via Whatsapp/Call.
Reign Club Entry Price also applies to our VIP Birthday Package where ladies can get for free before 11PM on our Reign Club Guestlist and gentlemen always pay a fee of £20 on the door.
If you are a big group and are looking for a VIP treatment, we recommend booking our Reign Table Booking. To get a better idea of the bottle prices check out the Reign Club London Drinks Menu.
Get in touch now to book one of our VIP Reign Birthday Packages.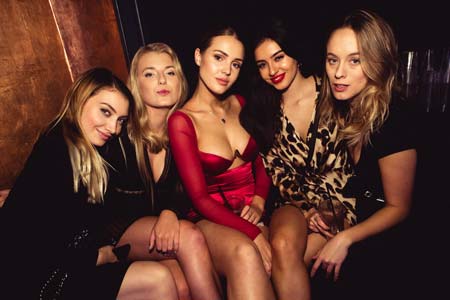 For more information on Reign Bottle Prices for VIP tables please do not hesitate to contact our London Night Guide Concierge team.
Please fill out our Reign birthday package booking form below and let us know how we can make your day of the year a memorable one. Please bear in mind that free hosting tables can not be provided on all nights, hence early booking and contact with our free concierge service is highly advised.
So get in touch now and let us plan your night of the year!

FOR MORE INFORMATION PLEASE CONTACT US DIRECTLY
+44 752 352 8885
+44 752 352 8885