MAHIKI TUESDAY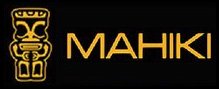 Mahiki Tuesday:
Dress Code: Casual & Elegant
Opening Time: Mo-Sa 17:30-03:30
MAHIKI TUESDAY GUESTLIST
Come and join us at Mahiki Tuesday Guestlist at a paradise brought by Polynesian gods in Central London. Blessed with the Tiki flavors, you will be in a feel a different kind of pleasure as you wind down the tropical designs that the club has to offer. Home to London's biggest events, the club attracts a number of loyal patrons for that exquisite Tiki flavor, that only this club has to offer.
Parties start and end high with awesome beats from resident DJs spinning wicked beats. The music, together with the amazing decor of Mahiki, truly puts you with an amazing ambiance. Always setting high bars for its customers, the venue always provides top notch service and delightful food and drinks. Reviews from customers are always on the excellent side, and they keep coming back for more. Mahiki's Dress Code policy asks its guests to arrive in smart and elegant clothes.
Taking London by storm, Mahiki brings you quenchers from world class Mixologist Papa Jules like the traditional Mai Tai, the ever so inviting Bikini Blast, or the mysterious Pirate's Curse. With always the freshest fruits and ingredients as ingredients, take your palates to a cruise by the foods and drinks offered by Mahiki, the premium Tiki bar in London! Mahiki guestlist is highly demanded, hence we suggest early guestlist bookings.
With everyone partying to the beats of the South Pacific influences, be on the lookout for A-Lister regulars who brings the house down. As part of the Tiki culture, cocktails can't be served better than Mahiki's concoctions. Bespoke creations are crafted by master bartenders and these cocktails really pack a punch! With London Night Guide you get a Mahiki guestlist booking or an exclusive table reservation in no time.


FOR

MORE INFORMATION

PLEASE CONTACT US DIRECTLY

+44 752 352 8885

+44 752 352 8885