Mahiki London Thursday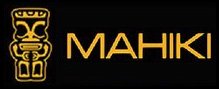 Mahiki Thursday:
Dress Code: Casual & Elegant
Opening Time: Mo-Sa 17:30-03:30
MAHIKI LONDON WEDNESDAY GUESTLIST
For the Mahiki London Wednesday, head down to the impressive Mahiki nightclub in London for an everlasting clubbing experience! Bring some spice to your boring week by visiting the much sought-after club in London –the Mahiki. We can help you be a part of the rocking guestlist at the Mahiki London Wednesday every week. Just reach out to us now on WhatsApp or through our call services. We are just some clicks away & you can have the most memorable Wednesday of your life!
If you are looking for a unique clubbing experience when in London, a visit to the Mahiki nightclub every Wednesday is something you should not miss out! With the best-in-class DJs spinning some of your favorite music tracks including hip hop, house, EDM, top mashups, & so more –there is never a dull moment at this spectacular nightclub. Be ready to be taken aback by the elegant Polynesian theme of the nightclub as it takes you back to the traditional times. Even with a conventional setup, you can expect some high-end contemporary clubbing happening around the place.
Mahiki London Wednesday nights are usually frequented by some of the high-class A-listers & top celebrities of the city. Make yourself a part of the glorious nights that happen almost every day of the week –but Wednesdays are special. Home to London's most impressive nightclub experience, the Mahiki nightclub attracts a huge number of mad party-lovers & crazy clubbers from around the corners of the world. Quench your thirst for some intense clubbing all night long at the rocking Mahiki nightclub every Wednesday.
Mahiki London nightclub is known to offer bespoke entertainment to its guests. Expect partying around in high spirits as this nightclub takes you to another level of exhilaration. Make pre-table booking with us now & experience the true joys of life!
FOR MORE INFORMATION PLEASE CONTACT US DIRECTLY
+44 752 352 8885
+44 752 352 8885