Mahiki London Thursday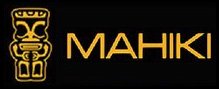 Mahiki Thursday:
Dress Code: Casual & Elegant
Opening Time: Mo-Sa 17:30-03:30
MAHIKI THURSDAY GUESTLIST
Are you having a dull Thursday? Looking forward to spicing it up with some fun & exhilaration? Mahiki London Thursday nights are something that you should turn up to for having the best nightclub moments of your life when in London. Mahiki London is one of the most sought-after nightclubs in the city when it comes to wild parties & intense clubbing experience to its guests. Offering quite a spectacular Polynesian backdrop, the club takes you back to the traditional times, yet offering a highly contemporary feel throughout.
If you are already drawn out midweek, do not wait for the weekends anymore! Make it your midweek habit to offer yourself a completely unwinding experience by clubbing around all night long at the Mahiki London Thursday. Mahiki London Thursday offers you a unique clubbing experience with amazing DJ nights & performances. Move your body to the wildest tracks spinning around in the club including hip hop, EDM, house, top mashups, & so more. The Mahiki nightclub in London has been designed in a manner towards offering its Thursday guests the most thrilling nightclub experience. With the massive dance floor and sophisticated sound system, expect allowing your feet loose & dance around all night long!
Mahiki nightclub in London is known for offering state-of-the-art clubbing experience to its guests by bringing to them the best music and the world-class, exotic cocktails from around the corners of the world. The Mahiki London Thursday guestlist is always high on demand. Therefore, never miss out the chance of being a part of this intense madness. Reach out to us now for making a pre-table booking at the club for an eventful clubbing experience. With London Night Guide, you can get the VIP Mahiki table booking in the most instant & hassle-free manner. Have a great time!
FOR MORE INFORMATION PLEASE CONTACT US DIRECTLY
+44 752 352 8885
+44 752 352 8885