Mahiki London Thursday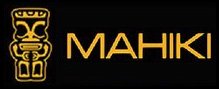 Mahiki Monday:
Dress Code: Casual & Elegant
Opening Time: Mo-Sa 17:30-03:30
MAHIKI LONDON MONDAY GUESTLIST
Enjoy a thrilling Monday every week at the spectacular Mahiki London! There could not be a better start to your week by being a part of the impressive Mahiki London Monday guestlist. What a better way to commence your week every Monday than at the much sought-after Mahiki London –the city's most eclectic & wild venue. When you become a part of the highly aspired Mahiki London Monday guestlist, you are assured to be enjoy each week at the city's most happening venue with high-rise themes & rocking events all night long.
Get yourself surprised every week with the twisted themes of the parties & peculiar performances & fetes gracing your presence here! Join our eye-catching guestlist now and live your most memorable Mondays every week at the lavish Mahiki with the Mahiki London Monday Guestlist.
As you set yourself to join the nightclub every Monday night, be prepared to be welcomed with the most happening music genre spinning around in the club's venue. Right from your favorite top mashups to the DJ's favorite hit-list, hip hop music, house, EDM, and so more –the top DJs here know it how to make it the most exhilarating clubbing experience for you. Get ready to interact & pose with some of the high-end A-listers & top celebrities frequenting the nightclub every Monday.
For the cocktail lovers out there, Mahiki London offers a spectrum of tasty & exotic cocktails & drinks all night long! A true Polynesian paradise in London –the Monday nights at Mahiki are something you should not miss out. The nightclub is set in a perfect traditional setting to entice your senses & offer you an unwinding experience after a hectic Monday morning! Unleash yourself at the most dazzling nightclub of the city and enjoy the tropical affair every Monday night at the Mahiki, London!
FOR MORE INFORMATION PLEASE CONTACT US DIRECTLY
+44 752 352 8885
+44 752 352 8885