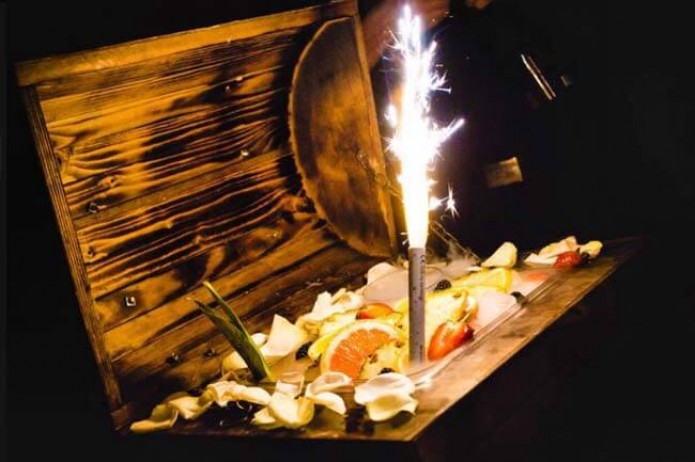 WHATSAPP US
Guestlist & Table Bookings


Get on Guestlist

Reserve a Table
Description of the venue:
Mahiki Kensington offers to its guests a whole new concept of a more grown-up "all-day" version of Mahiki! If the night is not enough for you, they offer you a full day of amazing experience!
In the heart of Kensington you will have the chance to enjoy the Polynesian spirit of Mahiki. You will still have the chance to enjoy the iconic Mahiki treasure chest topped with Champagne in a completely new form as an ice sculpture and the amazing cocktails!
Join Mahiki Kensington for an ultimate party and unique nightlife experience! Today, tomorrow, every day! Mahiki Kensington is open and we are here to guarantee you have an amazing time! Let's party "all day" Mahiki Kensington style!
Mahiki Kensington Review of the club:
Mahiki Kensington is another destination for all of you who miss the Polynesian world and Asian cuisine!
Mahiki Kensington Review of the music:
Prepare for the best Commercial House, Pop, R&B, Party Anthems music in town!
Mahiki Kensington Review of the cocktails:
There is no better place than Mahiki for the cocktails!
Check out what the customer's Mahiki Kensington Reviews are:
John F*****
John considers Mahiki Kensington as the best restaurant in High street Kensington. The food here is amazing. John says he hasn't had better pan-Asian. Good service, great cocktails and nice vibe. 5 star from John.
Andrea A*******
It is a fantastic and unique place to party and meet new lovely people. A refreshing addition, to the Kensington experience says Andrea.
Jenna L*******
The DJ was very good and the staff was polite. Great night!
Susan D*******
Fantastic place and lovely staff. Good collection of cocktails and food!

Get on Guestlist

Reserve a Table
Summary
Reviewer
London Night Guide
Review Date
Reviewed Item
Mahiki Kensington London
Author Rating





FOR MORE INFORMATION PLEASE CONTACT US DIRECTLY
+44 752 352 8885
+44 752 352 8885