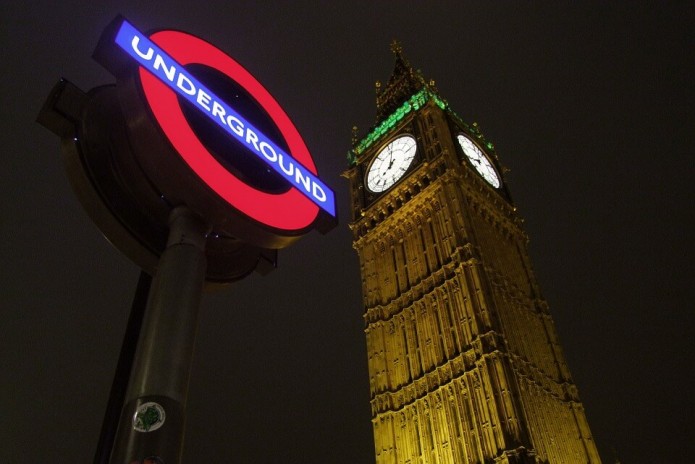 We love to party, no doubt about it. But sometimes, partying can be a bit problematic because 1. if you know you'll have a big night, you shouldn't be driving (dont drink and drive!) 2. if there's a designated driver, parking is a nightmare and lastly 3. taxis are expensive. That's why almost everyone takes the tube to their chosen nightclubs.
Luckily, London's first Night Tube services will launch on the Central and Victoria lines on the 19th of August. And come Autumn, the Jubilee, Northern and Piccadilly lines will be up and running. The Night Tube will offer a round-the-clock service on weekends, Fridays and Saturdays.
Known to be a 24-hour city, London has finally modernised the Underground and will be now rolling out a 24-hour Tube to match. The demand has soared the past few years, with passenger numbers on Friday and Saturday nights up by around 70 percent since 2000.
The fare will be the standard off-peak fares for travelling on the Night Tube while Day Travelcards are valid on the day of issue (using the date printed on the card), and for journeys starting before 04:30 the following day. For example, if you buy a Day Travelcard at 11:00 on Friday, you can use it until 04:29 on the following Saturday. Daily capping on Oyster cards and contactless payment cards also applies.
Due to the continued modernisation of significant parts of London, an independent research into the economic benefits of the Night Tube showed that the new service will boost jobs and help maintain London's status as a vibrant and exciting place to live, work and visit.
The Night Tube will cut night-time journeys by an average of 20 minutes, with some cut by more than an hour. It will also play a vital role in opening up London's night-time economy, supporting almost 2,000 permanent jobs and boosting the economy by £360m.
Tube Service Details
Jubilee and Victoria lines – trains running on average every 10 minutes across the entire lines
Central line – trains running approximately every 10 minutes between White City and Leytonstone and approximately every 20 minutes between Ealing Broadway to White City and Leytonstone to Loughton/ Hainault
No service between North Acton and West Ruislip, Loughton and Epping and Woodford and Hainault
Northern line – trains running on average every 8 minutes between Morden and Camden Town and approximately every 15 minutes from Camden Town to High Barnet / Edgware
No service on the Mill Hill East and Bank branches
Piccadilly line – trains running on average every 10 minutes between Cockfosters and Heathrow Terminal 5
No service on the Terminal 4 loop, or between Acton Town and Uxbridge
There is a plan to expand the night time service to parts of the Metropolitan, Circle, District, and Hammersmith & City lines once the modernisation programmes are complete. Additionally, services could operate on parts of the London Overground in 2017 and the Docklands Light Railway by 2021.
---
Also published on Medium.
FOR MORE INFORMATION PLEASE CONTACT US DIRECTLY
+44 752 352 8885
+44 752 352 8885