WHATSAPP US
Guestlist & Table Bookings

Lío London INFORMATION
Lío LONDON GUESTLIST
Lio London is a new club in the heart of London that promises to be the ultimate night of pulsating entertainment and high-energy performances. The club is inspired by Ibiza's iconic Pacha beats and is the brainchild of the renowned Lío brand that is famous for hosting spectacular shows and parties in Ibiza. Lío London's Mediterranean-inspired menus have been created by Chef Adam Rawson, and they feature Lío signature dishes as well as Adams own creations, influenced by Ibiza's finest dining cultures and flavors.
The Lío London club offers a VIP experience that is second to none, and every night deserves an exclusive party. The club has a moveable DJ booth that emerges from behind the stage, keeping the party going into the early hours. World-famous DJs perform at the club, and you can dance the night away in your own private area within the club, with personalized service at your VIP table. Lío London is not just any ordinary night out; it's a sensory experience that will leave you wanting more.
The Lío London show features a troupe of talented singers, dancers, acrobats, and international artists that promise to deliver an anthemic experience that will leave you breathless. The show is fully interactive, and the cast of staff serves up anthemic energy throughout the night, guaranteeing an unforgettable experience. After 11 pm, the dining tables are rolled back, and the entire joint becomes a frothing club night, with music playing until 3 am spun by Pacha's current crop of globe-trotting DJs.
The London outpost of Ibiza club Lío has taken over the iconic central London cabaret venue, Café De Paris. Lío London pairs world-class cabaret with Ibizan DJs and eclectic entertainment, offering an immersive gourmet experience. The club hosts innovative cabaret, burlesque, and acrobatic acts, live music, and dancing. This is an important moment for the West End's nightlife landscape, and it's a new lease of life for the historic Café De Paris as a cultural entertainment space.
Lio is renowned for throwing one hell of a party, and their London residency is not to be missed. Veteran DJs of the Ibiza party scene will be on hand to play everything from R&B to house, getting you up and grooving in the elegantly decorated space. The club hosts the likes of Ninety Nights, Carlo Lio, Sharam, Miguel Campbell, and Konflict, turning up before the Lio London residency is over.
If you're looking for great clubs with live performances around London, this is the place to go. Of course, getting into a place with a reputation like this is difficult. Do not hesitate to contact us and get on Lío London guestlist or book Lío London table reservation with London Night Guide.
Lío London Entry Price
This here is Lío London Entry Price. Ladies that have their name on the Lío London Guestlist and arrive before 7:30 pm have good chances to enter the club for free. Gentlemen pay £20.
Dress Code For Lío London Guestlist
Lío London Dress Code is smart casual and elegant at all times. Club management holds the right to refuse entry if the dress code is not matched by guests upon arrival at the venue. You will most likely meet celebrities hanging around in this iconic venue so bring in your best attire!

Get on Guestlist

Reserve a Table
LOCATION
EVENTS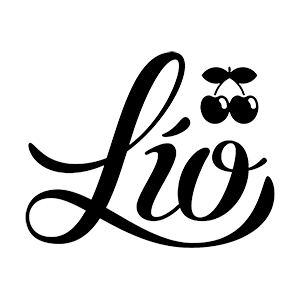 Lío London videos
Lío London Party Pics
FOR MORE INFORMATION PLEASE CONTACT US DIRECTLY
+44 752 352 8885
+44 752 352 8885