WHATSAPP US
FREE BIRTHDAY PLANNER

Being under the same management as Cirque Le Soir, Drama Park Lane is a hot spot for A-list clubbers in the British capital. Drama Park Lane opens its doors every Thursday to Sunday, it always full of exclusive guests. If you plan to spend the most important day of your year here, do not hesitate to contact us for our Drama Park Lane Birthday Packages at.
The best deal we can offer is as usual for female groups. Ideally more then 12 ladies, all dressed classy and all over the age of 18 years old (valid ID is asked for upon arrival). We can arrange a free hosting table with complimentary drinks for you and your girls and make sure one of our promoters is assigned to your group. We will make sure you are looked after all night by our Drama PR so you have an unforgettable time.
 Drama Park Lane Birthday Packages
Generally we can only offer free packages for female groups arriving early on the night. If you make inside before 11pm on our Drama Park Lane GuestList, chances are ladies get in for free. Therefore early arrival is highly advised to you and your birthday crowd.
Once inside, ladies are welcome to join our table for free and enjoy some of the complimentary drinks our promoter serves on the table. Sparklers and cake can be arranged. In short here is the best deal you can get:
FREE VIP ENTRANCE FOR LADIES
ACCESS TO FREE VIP TABLE
COMPLIMENTARY DRINKS ON TABLE
*Only available for some clubs. Please contact us directly for availability.
It's important to apply to one of our Drama Park Lane Birthday Packages early in advance, since they are limited and only possible if certain requirements are met. To discuss things further please contact us directly via call or WhatsApp. You can of course also fill out our Drama Park Lane Birthday Package application form below.
The Drama Park Lane Entry Fee is free before 11pm for ladies and guys pay £20 cover charge no matter the time of arrival.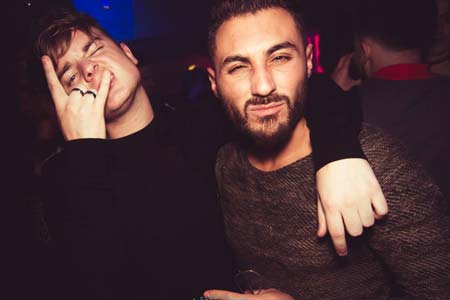 So what's the music at Drama Park Lane London?
The DJ's usually play a mixed playlist, consisting of the hottest Hip Hop and RnB tunes. Also Funky House and Top 40 tunes are being played.
If you are looking to splash the cash we recommend a Drama Park Lane table booking. Minimum spends apply here, depending always on group size and male/female ratio. Make sure to have a look at all the bottles prices at Drama Club London.
Get in touch with us now and we help you plan you birthday package at Drama Club London.
FOR MORE INFORMATION PLEASE CONTACT US DIRECTLY
+44 752 352 8885
+44 752 352 8885