Cirque Le Soir (sometimes Cirque Du Soir) is known to be a favorite among local and Hollywood celebrities. The Cirque Le Soir guestlist is usually populated by A-listers who wants to experience the eclectic circus ambiance and fun parties that Café de Paris London has to offer. Below is the list of the top Cirque Le Soir London Celebrities.


Cirque Le Soir London Celebrities
Will.I.Am of the pop group Black Eyed Peas is known to visit the club even when he is not performing. He has been the main performer of some shows here in Cirque Le Soir, but that doesn't bar him from revisiting and enjoying the Cirque Le Soir.
The Cirque Le Soir bottle prices are a bit higher than most nightclubs in London, and that means you get the most perfected cocktails and drinks from all over London. That's the reason why pop superstar Justine Bieber says this is his favorite party hotspot in London. He visits a couple of times per year.
Louis Tomlinson is also spotted here at this hip venue with rumored girlfriend Danielle Campbell. They were seen enjoying their Café de Paris table booking, along with a number of friends.
Cara Delevigne was with Rihanna as they play with the Cirque Le Soir acts. Those two definitely had fun with their night out, as they enjoy the company of Cirque Le Soir's best acts.
Make sure that you follow the Cirque Le Soir dress code like Miley Cyrus and Nicole Scherzinger, spotted leaving the night club after a fun night out.
Pop superstar Arianna Grande has been spotted in Cirque Le Soir as well.
Drake and Rihanna were seen a couple of times in the premises of this club. Several other stars like Niall Horan and Matthew Williamson has been seen partying at Cirque Du Soir. Have a piece of celebrity action and book with the London Night Guides today.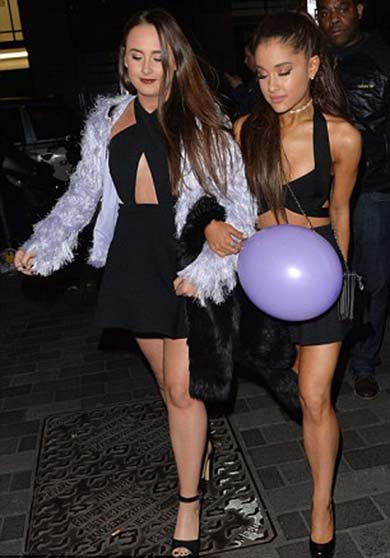 FOR MORE INFORMATION PLEASE CONTACT US DIRECTLY
+44 752 352 8885
+44 752 352 8885