B LONDON TABLE RESERVATION
MINIMUM SPEND PER TABLE:
* Standard: £ min. spend
* Vip: £ min. spend

WHATSAPP US
Guestlist & Table Bookings

B LONDON TABLE BOOKING
Now almost a decade after its closure, members-only club Boujis is set to be revived in its original location on Thurloe Street. The new venue will be called B London. Its co-owner Carlo Carello has promised that it will have the same look and drinks menu as the original club. B London will have a VIP area and a renowned cocktail list. Initially, it will have the same clientele list as Boujis.
At B London, everything from the plug sockets to the banquette seating is being rebuilt down to the millimeter. The club's co-owner is determined to recreate the same unique and intimate atmosphere that made Boujis so popular, and he has invited Prince Harry to attend the opening, even if it has to be through the metaverse.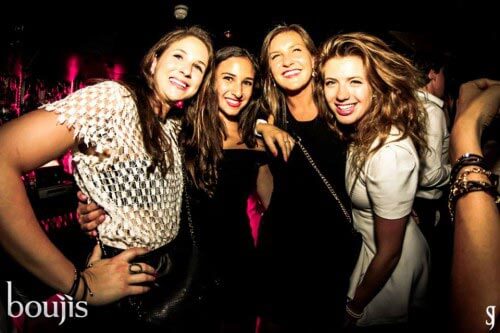 The revival of Boujis to B London, is expected to be a huge success, with many industry insiders calling it Boujis 2.0. The London nightlife scene has been eagerly anticipating its reopening, and the fact that it is taking over the original location has only added to the excitement. The revived club is set to open its doors in the spring, and it is expected to quickly become one of the most exclusive and sought-after nightclubs in London, just like its predecessor.
Boujis was a famous night club that opened its doors back in 2002 and quickly gained a reputation as one of the most exclusive nightclubs in London. It was a members-only venue that was regularly attended by celebrities, royals, and high net worth individuals. Prince Harry and Prince William were often seen partying at the club, accompanied by Kate Middleton, while Hollywood stars such as Leonardo DiCaprio, Cameron Diaz, and Will Smith were also known to frequent the venue.
For the ultimate clubbing experience, we highly recommend B London table booking prior to the evening you are planning. For more information on B London bottle prices, entry fees, birthday packages, etc. do not hesitate to get in touch with London Night Guide today.
FOR MORE INFORMATION PLEASE CONTACT US DIRECTLY
+44 752 352 8885
+44 752 352 8885